ExchangeWire est le média de référence au UK sur les sujets d'innovations digitales et adtech. Ils ont interrogé différents spécialistes européens dont notre DG, Emmanuel Crego, sur ses prédictions pour 2020 en ce qui concerne le marché de la Tv segmentée.
Focus on data-driven before addressable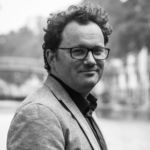 Before addressable, the highest focus for TV must be on data-driven: how to use better data capabilities, and go beyond socio-demo, to better optimise media-planning. TV is still a mass media, in that its effectiveness is due to its capability to reach lots of people very quickly. All eyes are currently on addressable TV, the fanciest topic through 2019, which is certainly a good tool to optimise reach on target, however it simply won't be the core part of many TV plans, and its development will take years in lots of European countries, whereas data-driven TV could be operational in a shorter time period.
Emmanuel Crego, director general, Values
Retrouver l'intégralité de l'article ici.